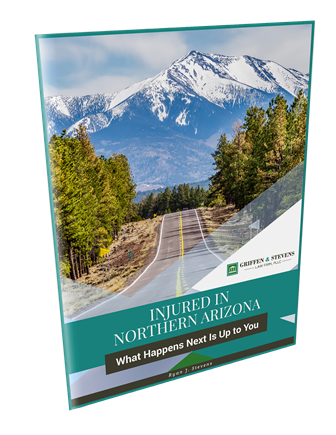 With vibrant communities, sought-after attractions, recreational opportunities, and sightseeing options, Northern Arizona can be an idyllic place to live or visit. However, while Flagstaff is fortunate to be located in one of the most breathtaking parts of the country, our high elevation, icy conditions created by dramatic temperature changes, and location at the intersection of the heavily traveled I-40 and I-17 interstates means we're also no stranger to serious car crashes, truck wrecks, slips and falls, and other personal injury accidents.
Negligence-related accidents can cause devastating injuries and losses. If you were hurt as a result of another person or company's reckless or malicious conduct, you could be entitled to compensation. Unfortunately, collecting a fair settlement or financial award can be surprisingly challenging, even if your injuries are severe and your case seems open and shut.
Learn How to Protect Your Rights After an Accident in Northern Arizona
Do you know what to do or how to protect your rights after an accident you didn't cause? Most people don't—and when it comes to Northern Arizona personal injury accidents, what you don't know can hurt your case. Having a knowledgeable and experienced Flagstaff personal injury attorney represent you and your interests can dramatically increase your chances of receiving a favorable outcome.
At Griffen & Stevens Law Firm, PLLC, our highly-skilled legal team helps clients throughout Northern Arizona recover fair compensation for injuries and losses. Now, Attorney Ryan J. Stevens has written a book to share some of what he and his colleagues have learned while handling these complex cases.
Injured in Northern Arizona: What Happens Next Is Up to You discusses:
Why you really do need a lawyer to handle your case—even if it seems open and shut

Negligence and the burden of proof in Arizona injury cases

Types of cases we handle and what makes each kind of case unique

Why you can't trust the insurance company to look out for you

And much, much more.
Request Our Free Guide to Personal Injury Cases Today!
Complete the contact form on this page to request a complimentary download of our helpful guide, Injured in Northern Arizona: What Happens Next Is Up to You. Don't wait—Arizona law limits how long you have to file a claim, so it's important to act now.